Medial
Electric Pedicure Chair (PU, 3 Motors)
Upmarket podiatry chair with a very stable structure. Equipped with 3 motors that control height, backrest and seat inclination. Legrests adjustable in height by gas lift. Reclining armrests and adjustable headrest with breather hole. The button panels built in the backrest and the seat allow a complete control of all functions from any point of the chair. This version includes RESET function to bring the chair back to zero position. White PU upholstery of high quality that eases cleaning.
Size without armrest: 190x61x64/110 cm
Size with armrest: 190x90x64/110 cm
Weight: 77 Kg
Upholstery: PU
Medial
Electric Pedicure Chair (PU, 3 Motors)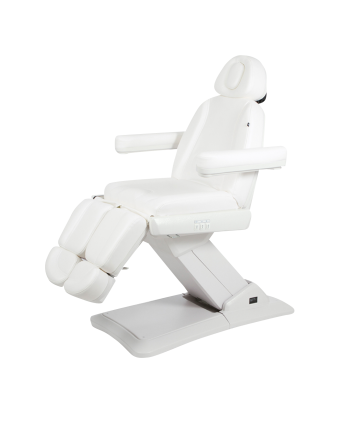 Cost / unit
Quantity
For payment
VISA/MASTERCARD is accepted.